What is all this Hype about Essential Oils? 
Sure, everyone has heard of Essential Oils at one time or another.  If you ask the average person what they know about Essentials Oils, their response would probably be something like "..Um, they smell nice and can be used for relaxation?" Good answer!  But let me tell you, my friends, that does not even scratch the surface as to the many health benefits of using 100% pure, undiluted Essential Oils!   
Have a headache?  Dab a drop of Peppermint oil on your temples. 
Trouble sleeping?  Put Valerian Root oil in a cup of tea before bed. 
Have stinky pets, kids or laundry??  Make a DIY cleaner or room spray with Lemongrass oil and you won't believe how well it will disinfect your home and make it smell amazing! 
Do you want gorgeous skin and less wrinkles? (Don't we all?!) Use Frankincense oil on your face everyday!  It has cell regeneration properties and is scientifically studied for use in cancer treatments!  Pretty amazing, right? 
Feeling under the weather or surrounded by too many germs??  Diffuse the Thieves blend, or put a drop in your tea and add lemon and honey! 
If you need any kind of Mental, Physical, Emotional or Spiritual support, believe me, there is an Oil for that!!
What Are Essential Oils and How Can they Benefit You? 
Essential oils are very simply, the immune system for all species in the Plant Kingdom! 
The molecular structure of Essential Oils is similar to that of the human body, allowing the oils to carry oxygen and nutrients to the cells in our bodies. Essential oils circulate inside plants, trees, shrubs, flowers and even fruits!  They protect them from disease and infection, keeping them healthy and strong.  In short, they are the essence and life force of the plant, tree or fruit.  When referring to Essential Oils, some folks use the term "plant juice"  :)
Each Essential Oil has its own medicinal properties, which we as humans can certainly use and benefit from!  When we use 100% pure, undiluted, organic Essential Oils, we are bringing the beauty and wonder of Mother Nature into our lives and using those gifts to our benefit.  For me personally, being able to bring the essence of these amazing plants, trees, fruits and flowers into my home, knowing that they will benefit my mind and body, is very spiritual.  Just think, when you are on a gorgeous hiking trail in the woods and you take a moment to look up at the trees and flowers surrounding you and realize the beauty and benefits of Mother Earth right in front of you! 
 
That is how I feel about Frankincense oil (Boswellia carterii) !    Young Living's Frankincense oil has an amazing story behind it, which I will share in a future post. 
For now, I will tell you simply that this powerful and versatile Oil has helped me with chronic pain, headaches and inflammation related to my Fibromyalgia diagnosis, and has literally changed my life!  Along with another Essential Oil called Copaiba, which I will also talk about in a future post. 
I have suffered with chronic muscle and back pain for the last 15 years and I tried everything!  Back then, I did use Essential oils, which I would purchase online from various vendors or in health shops. Having chronic pain made it very difficult to sleep. I sprayed Lavender oil mixed with water all over myself and my pillow to help me sleep.  I also used Eucalyptus oil in my baths to soothe my muscles.  To my surprise, I was not getting the relief that I would have expected and I couldn't understand why!  
For years, I kept using the same Essential Oils and kept getting the same results!  Of course I was not dissuaded and kept using essential oils because I loved experimenting with them and it made me feel like I was doing something good for myself. 
Essential oils have been in my life in some form or another for the last 15 years, but I was never WoWed by them. Also, I noticed there were so many limitations on usage!   They could NOT be ingested and they had to be diluted before applying on the skin. Some of them you could not even apply to your skin!! Why?  Aren't essential oils supposed to be pure, organic "plant juice"?  Nope!  Most of the Essential Oils that you purchase online or in the store say they are 100%, pure, therapeutic-grade essential oils, but they are not.  Most of them are diluted with other fillers and chemicals!!! Yikes! Also, many essential oil  manufacturers will use the plant/fruit material for distillation more than once! This is comparable to using a K-Cup or a tea bag twice!  The concentration is going to be lower and the therapeutic properties will not be as effective.  The same concept applies for essential oils. These reasons are precisely why the oils I was purchasing never really worked for me.  
And then I discovered Young Living Essential Oils & Wellness Products!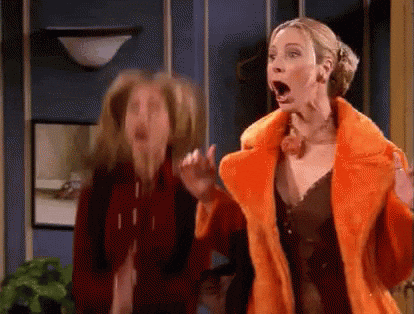 Yes, that is basically how I felt!  :)
Being introduced to Young Living and using the Starter Kit oils (along with a few others) was a game changer for me! Young Living prides itself on its "Seed to Seal" quality of farming practices, Lab testing and bottling.  They are truly 100% pure, undiluted, therapeutic-grade Essential Oils.  

Since I started using Young Living Essential Oils in my everyday routine, my quality of life has changed dramatically! I wake up everyday and use my oils! Lavender and Tea Tree on my face, Frankincense and Peppermint on the back of my neck and temples, Lemongrass on my wrists and liver area, Ginger around my ears, just to name a few examples. I also make a "Morning Mocktail" which consists of distilled water, Frankincense Essential Oil, Copaiba Essential Oil, Lemon Essential Oil, Sage Essential Oil and Peppermint Essential Oil. I also add blends like Sclaressence and Citrus Fresh.  I drink Young Living's NingXia Red antioxidant whole body wellness drink once a day as well!  These oils and oil-based products assist in support and healing for all parts of your body and mind, to make them healthier!  I am so grateful to have been introduced to this amazing company!  Thank you Phyllis Mesias! 
Every week, I will be writing about a different Oil, its chemical make-up, uses, healing properties and ways that you can incorporate that wonderful Oil into your life!   
I will also throw in some great DIYs that I use everyday, and ones that I am learning as I go on this journey of wellness!  
Please click on the photo below, which will take you to my link and browse the Young Living Website! Grab a Starter Kit with a Diffuser and automatically become a Wholesale Member and receive 24% off all future purchases!    
Please feel free to leave any questions or comments, and let's get excited about Essential Oils!!! 
Please reload